• japan stationery • kitaboshi empitsu • life noble notebook • stationery box • stationery subscription box • subscription box
Here it is! A final look at what was included in February's Trial Box.  Don't forget to check out the Youtube video for in-depth information of each piece. Please keep in mind that this trial box was priced at $39.95 instead of the current $34.95 for subscribers.   Thank you to all of the supporters and the shout-outs - because of you, we were able to move forward with March's stationery box! Thank YOU! If you're reading this and you haven't yet subscribed, don't forget to do so before we close our spots for the month.  Grab your box of Japanese...
---
• japan stationery • stationery box • subscription box
Good news! We have been getting lots of interest and since we are a bit ahead of schedule we have decided to open up subscriptions tomorrow, Sunday, at 9 pm Japan Standard Time. If you're not ready to subscribe, there will be an option to purchase just one box too ☺️ We have lowered the price $36.95 for one month or $34.95 for a monthly subscription. We learned so much with launching the trial box, but we are still new to the game so my apologies in advance if things are not perfect. We are so excited and glad to...
---
• japan stationery • notebook • sneak peek • stationery box • subscription box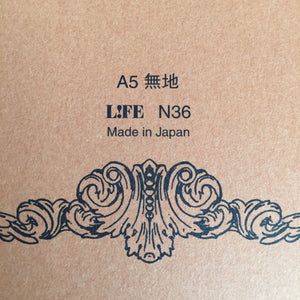 Thank you so very much from the bottom on my heart to those who have purchased our first trial stationery box.  Here's a little sneak peek into one of the items that we will be including in the box. Yes, it's a full A5 size notebook!  So what have I been up to lately? I've been spending a lot of time trying to figure out how we can offer subscription boxes with multiple payment options, but it's not as easy as I thought it would be.  Living in Japan has its limitations with certain programs, but I'm not giving up...