Blog — June Stationery Box
Hello! I am super excited to be bringing you a video by the lovely, Skylar Hand. She was part of our design team in the past and went on to further explore other things, but am super happy to announce that she has agreed to be part of the DT again :) Check out her video below showcasing the items in the June 2021 stationery box. To purchase the June 2021 stationery box, click here. To check more inspirational content by Skylar, don't forget to check out her YouTube channel here and her Instagram @skylarhand Thank you so much! mits...
---
• June Stationery Box • stationery box • stationery subscription box • subscription box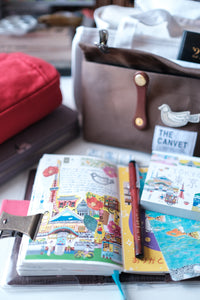 Hello, I hope you are doing well.  I must admit, I have totally lost track of time and did not fully realize that it was mid-year until I saw Connie's post! How are you assessing your mid-year? Will you be changing things up, keeping things the same? Take a look at Connie's video down below - she also showcases the items from June's stationery selection box.  From Connie: "Hello! I am being brave this month and decided to share how I am going with my 2021 planners and journals so far. I have tried a few different things this year,...